It's NUTTY, FRUITY, CRUNCHY and tastes delicious. Try now!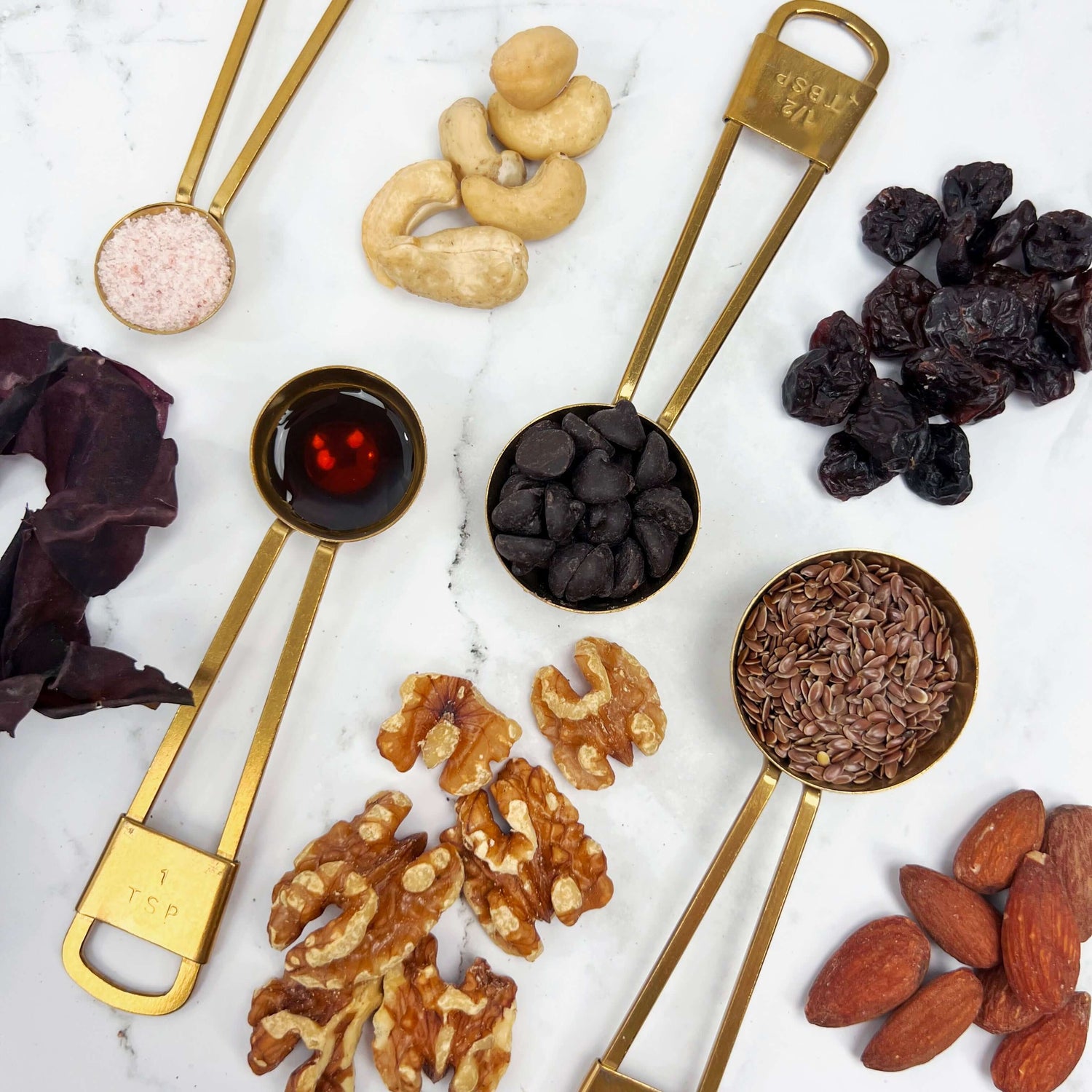 Functional Benefits
Our balanced blend of all-natural ingredients is a good source of fibre, no added sugar, and plant-based protein. Nutybite is your bestie to improve your gut health and boost your immunity. 
See our products
Nutybite starts with...
UNSWEETENED COCONUT FLAKES

Source of fibre

Rich in potassium & iron

TREE NUTS

Plant-based protein

Loaded with antioxidants

High in fiber

ORGANIC MAPLE SYRUP

100% pure Canadian organic maple syrup

Rich in manganese & zinc

SEEDS

Rich in Omega-3 fatty acids.

High in antioxidants

Loaded with Iron, phosphorus, magnesium & calcium
People are going nuts with Nutybite
Yummm to look at, smell and taste : delish as snack, toppings or cravings buster
Such clean ingredients= Loved it - just the perfect granola that I needed to have with my chai tea. The sweetness of nuts, is complemented by the warmth of ginger, turmeric, salt. The clusters are small- not hard like oats granola overbaked that hurt the palate and tongue. I can see and smell what I put in my body.iew Text
Dev
-
Amazon Verified Review
Amazing taste! Great ingredients
I'm so glad I found these clusters! The Paleo Chocolate is to die for and has amazing clean ingredients. The whole family is obsessed!
Basak K.
-
Verified Buyer
All the Good Stuff, None of the Bad
I was not sure that turmeric and ginger would make a good topping for my cereal, fruit and yogurt but wow, it is scrumptious.Nutybite granola cluster with turmeric and Ginger are small clusters with lots of flavour.They do not have sugar or artificial preservatives.I always like to add a little crunch to my yogurt and fruit, while this is pricy it is a yummy crunchy treat.
Dove96
-
Amazon Verified Review
New snacks in town.
Fabulous, tasty and a nice change to traditional snacks. I love them! ❤️️
Daniel H
-
Verified Buyer
NutyBite granola is great
The granola clusters are great and 😋 my favorite one is Paleo chocolate
Magda D.
-
Verified Buyer